Central Mine Equipment Company manufactures a complete line of drill rigs for subsurface investigation in the geotechnical, environmental, mineral exploration, water well and construction industries.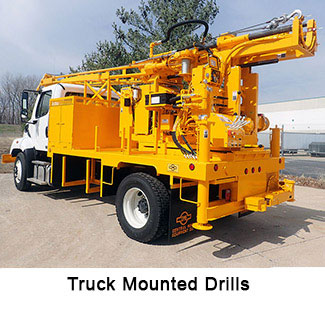 CME drilling rigs are multi-purpose machines built from the ground up in our Earth City (St. Louis), Missouri factory. They are designed primarily for auger drilling, rock coring, and rotary drilling procedures, and can also be equipped for direct push percussive probe hammer work and CPT testing. Our patented CME automatic SPT hammer system is the industry standard and available on every CME drill model.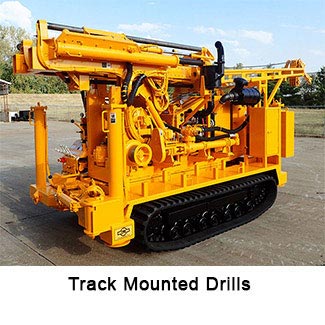 Every CME drill starts with a Cummins diesel-powered basic unit, then a nearly endless number of options are available to create the most productive rig possible for your specific operation. Numerous hoists, water pumps, hammers, tool boxes, tool trays, tool hooks, auger and rod storage racks, work tables, pipe vises, sample extruder, work lights, hydraulic rod holder and break-out wrench are offered, and the list goes on. You can even pick the color to match your fleet. We have been custom building CME drill rigs since 1964. CME drilling rigs are mounted on trucks, all-terrain rubber-tire carriers, track carriers with steel grousers or rubber cleats, on skids or trailers.


CME drills are built for the long haul. They maintain a high resale value due to their durability and the never-ending CME factory support after the sale. Whether you have a 1964 CME-55 drill or a 2021 CME-55LCX, our full-time Product Support Staff is here to provide the answers you need to keep your CME drill turning.